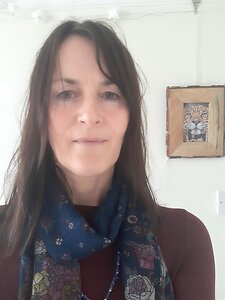 Psychotherapy & Counselling in Oxford with Sandra Gauld
The journey of being human has many challenges and transitions: starting a new family; relationships ending and new ones beginning; unexpected or chronic health or mental health difficulties; finding satisfying work; finding new meaning in middle and later life and; how to reconcile who we are with who we aspire to be. Finding compassion for ourselves through our difficulties is hard to do alone. Psychotherapy offers you a confidential time to talk with an experienced practitioner to find a way through these difficulties - a way that enriches and enlivens you, and enables you to live a fuller life.

I am a UKCP registered psychotherapist practising in East Oxford. I provide psychotherapy and counselling in a warm, accepting and helpfully challenging environment.

I am a psychotherapist experienced in helping clients who have difficulties with :

Stress
Relationships
Managing their feelings, or lack of feeling
Anxiety
Bereavement
Depression
Childhood trauma
Sexuality & intimacy
Sports performance
Chronic physical pain that maybe emotionally or psychologically related
Embodiment and body image
Self-esteem
Spiritual emergence



An integrated approach
I am an integrative psychotherapist, bringing together contemporary body psychotherapy, psychodynamic, and gestalt approaches.

This means that, while the psychotherapy sessions mostly involve talking, I:

- pay particular attention to the interplay between the body and mind, as often the intellect does not have all the answers. Attention may be drawn to physically felt sensations in the body, the breath, gestures, and impulses to move in a particular way, which may help identify the underlying conflicts causing stress, depression and anxiety, which are not fully conscious.

- work with the here-and-now experience of the client. There is no need to talk extensively about your childhood (unless you want or need to). An experienced psychotherapist will help you see the patterns of relating that are re-created in your present life and how they contribute to the issues you bring to therapy.

- have an in-depth understanding of the structure and operation of the psyche; it's core conflicts (eg, the desire for connection and the fear of the pain involved) and the ways we defend against feeling how we really feel.

- will actively work with you in focussed sessions to alleviate your symptoms and the underlying dynamics to bring about the changes you want.
Supervision
I have trained in supervision with the Centre for Supervision & Team Development (CSTD) - London and have 3 years experience in supervising groups and individuals. I offer integrative supervision to psychotherapists, counsellors in east Oxford.

Group Therapy
In 2023 I may run a weekly women's therapy group, with an invitation to focus on issues around sexuality & intimacy (although not exclusively). There would be a maximum of 7 people in the group. Please contact me if you are interested. We will need to have an initial individual assessment to see if the group will meet your needs. Read more on the Group Therapy tab.
Easy to access location
My room is in East Oxford, approx. 15 minutes from the city centre by bike, car, bus (depending on traffic). There is free on-street parking available for 2 hours. Buses on Iffley Rd & Oxford Rd are 10 mins walk away.